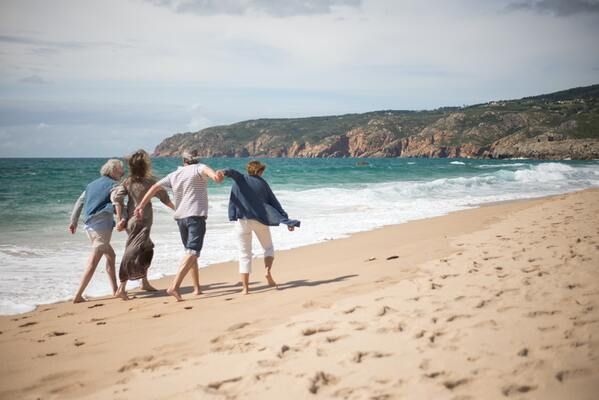 ---
Many of us plan to travel during retirement. We've got extra time and want to spend our "golden years" doing all the things we didn't make time for earlier in life. Some of us travel the globe, while others hop around the country in an RV. Whether you're traveling a couple of times a year or spend months on the road at a time, you may want to take a few moments to consider your health insurance during times of travel.
Original Medicare and Travel
Original Medicare - Parts A and B - generally does not cover medical expenses outside of the United States. There are very few exceptions. You may have some coverage in these cases:
You have a medical emergency that could result in disability or death while in the U.S., but a foreign hospital is closer than any U.S. hospital.
You have a medical emergency while you're traveling from Alaska to another U.S. state, and the Canadian hospital is closer than any U.S. hospital.
You have a medical condition (can be non-emergent), and you live in the U.S., but a foreign hospital is closer to your home than any U.S. hospital.
You require medical services while on a ship within territorial waters less than six hours from a U.S. port.
Medicare Supplements and Travel
If you have a Medicare supplement (Medigap plan), you can use your benefits anywhere within the U.S. as there are no networks associated with these plans. As long as the provider accepts Medicare, they will also accept your supplement, regardless of which insurance company you purchased it through.
Outside of the U.S., you may have emergency medical coverage depending on which Medicare supplement plan you have. The current Medicare supplements that include emergency benefits in foreign countries are Plans C, D, F, G, M, and N. That being said, there are limitations.
Coverage only includes the first 60 days of your trip.
A $250 emergency deductible applies.
The supplement will only cover 80% of your expenses
You have a lifetime maximum of $50,000
Medicare Advantage Plans and Travel
As you probably know by now, Medicare Advantage plans require you to see care from a specific network of healthcare physicians and facilities. The network includes providers in the region where you live. If you want to travel, it's important to know how you'll need to find treatment if an emergency does occur.
Most Medicare Advantage plans do offer coverage for emergency services received outside of the plan's network. Some Medicare Advantage plans also include a travel benefit. Sometimes this is included in the price of your plan, and other times, the travel benefit is an option you can pay for only when you might need it. For example, if you're a snowbird who heads south for the winter, you could have a travel benefit in effect from December to April. In most cases, you'll need to be away from your home for a period of time before the benefits begin. This does not include foreign travel but is meant to be used on travel within the U.S.
Regarding foreign travel, every Medicare Advantage plan is required to cover the same benefits as Original Medicare. Your limitations on foreign travel benefits will be the same as those seen in Original Medicare.
Credit Card Travel Benefits
There are several credit cards that offer travel emergency insurance as part of their benefits. Two of the most popular are the American Express Platinum Card and the Chase Sapphire Reserve Card.
American Express Platinum Card
This card no longer carries travel accident insurance but does have a substantial emergency evacuation insurance policy. It will cover the cardholder as well as immediate family, children under 23, and children under 26 if they are enrolled in college full-time.
To have access to these benefits, you must be at least 100 miles from your home and have been on the trip for less than 90 days. There are no limits on the cost to evacuate in an emergency situation.
Chase Sapphire Reserve Card
This card has two travel accident benefits. The common carrier travel accident insurance applies if you are riding as a passenger and the 24-hour travel accident insurance applies anytime during a trip.
The cardholder, spouse, and children are all covered under the insurance policy as well as legal guardians, in-laws, grandparents, grandchildren, aunts, uncles, nieces, and nephews. The maximum amount of the benefit is $1,000,000 for the common carrier insurance and $100,000 for the 24-hour accident insurance. There are other limitations of the insurance, which can be found on Chase's website.