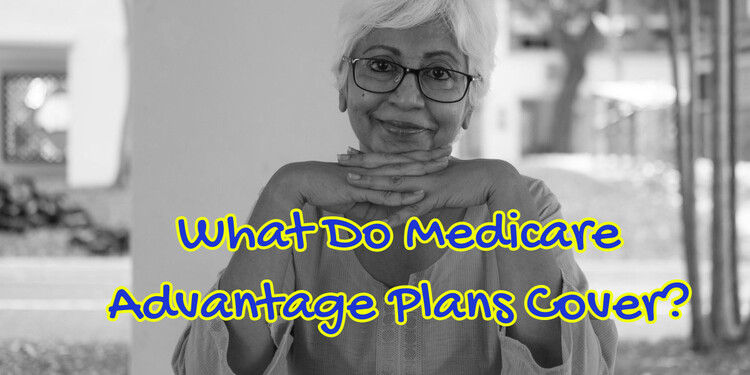 ---
What Do Medicare Advantage Plans Cover?
You've probably been hearing lots of hype about Medicare Advantage plans. They're advertised in magazines, on billboards, on the radio, and of course, TV commercials. Chances are, you've even gotten a phone call from a few random companies trying to sell you a plan - whether or not you're eligible for one!
But what is coverage really like in these plans? Are they all they're hyped up to be?
Let's find out.
How do Medicare Advantage plans work?
Medicare Advantage, or Part C, is one of the four parts of the Medicare program. Parts A and B make up Original Medicare. Part D involves all prescription drug plans. Finally, part C is Medicare Advantage.
Part C Plans bundle all the coverage provided under Medicare Parts A and B and can include medicine that falls under Part D. On top of that, Part C plans offer additional benefits not offered by Original Medicare.
You can get all your coverage under one plan. That is one thing that makes these plans so appealing.
Suppose you choose to keep Original Medicare but still want more coverage, such as vision and dental. In that case, you could end up enrolling in four or more plans. Admittedly, that's quite a few insurance ID cards to keep track of!
Medicare Advantage plans are offered by private insurance companies that the Medicare program has approved. While Medicare approves them, the plans themselves are not standardized by the federal government, which means that MAPD programs will vary across carriers and locations. However, one thing does remain the same. Every Medicare Advantage plan is required to provide at least the same coverage as Original Medicare.
There are five types of MA plans.
● Preferred Provider Organization (PPO)
● Health Maintenance Organization (HMO)
● Private Fee-for-Service (PFFS)
● Special Needs Plans (SNP)
● Medical Savings Account (MSA)
We will describe the intricacies of these plans in another post. For now, understand that each has its own set of unique rules and requirements.
What kind of additional benefits do Medicare Advantage plans offer?
Original Medicare offers its beneficiaries many benefits, and it pays for 80% of the covered services. However, it does not include benefits for some services that are still vital to overall health.
Some additional benefits included in MA plans include:
● dental care
● hearing exams
● hearings aids
● vision exams
● eyeglasses or contacts
● transportation to doctor visits
● over-the-counter drugs
● prescription drug benefits
● gym memberships
● other preventive services
There are a few MA plans that also offer a "Part B premium reduction give back." These plans reduce the amount of the Part B premium that you are responsible for paying. These plans are not typical and not available in all areas. But it is another benefit that some offer.
SNP Advantage plans are tailored to fit chronic conditions, offering a separate set of additional benefits. This may include custom dietary and activity guidelines that aim to maintain or increase the health of their members.
Do Medicare Advantage plans have prescription drug coverage?
Many MA plans include prescription drug coverage. You'll hear us refer to these as MAPD plans - Medicare Advantage Prescription Drug plans. The plan will dictate your copay for medications.
Just like separate Part D plans, MAPDs will include a drug formulary. This formulary lists all the drugs covered by the plan and separates them into tiers. The more common, generic drugs are listed in lower tiers, and the specialty, brand-name drugs are listed in higher tiers. As you may have guessed, the higher the tier, the higher the cost.
It's crucial that you know if your MA plan includes a drug plan. You cannot always choose to enroll in a separate Part D plan if your MA plan does not provide it.
You are not allowed to purchase a stand-alone drug plan if you enroll in a PPO or HMO type of Medicare Advantage plan. That could be a huge problem for many members.
Medical Savings Account (MSA) Advantage plans cannot offer Part D coverage as part of the plan. However, these members are allowed to purchase separate drug plan coverage.
Special Needs Plans (SNP) in Part C are required to offer prescription coverage. Their formularies are based on the specific condition or need that the member purchased the plan for. (You must meet requirements to enroll in this type of MA plan.)
How much do Medicare Advantage plans cost?
The cost for an MA plan varies by location and type of plan. That being said, many of these plans have no monthly premiums. Instead, the Medicare program pays insurance carriers directly.
Since the insurance carrier is already being paid when you enroll in their plan, they can provide plans with a zero premium.
You will still be responsible for your Part B premium if the MA plan you choose does not cover it. You'll also be responsible for any deductibles, copayments, and coinsurance dictated by the plan.
This all sounds great. Where's the catch?
As long as you understand the requirements involved in each plan, there's no catch. But, you must be well-versed in those requirements.
More often than not, you will be limited to a specific network of doctors.
If you have an HMO and choose to seek care outside of your plan's network, you may be responsible for the entire bill. In addition, you'll need to have a referral for any visits to specialty providers.
If you enroll in an MA plan there will be a set of rules. It's up to you to understand your plan to make the best decision when seeking care.
So, are Medicare Advantage plans worth the hype? That's up to you to decide. Consider your location, your access to plan providers, the coverage it offers, and of course, your premiums! Use these factors to compare the Medicare Advantage and Medigap plans you're looking at, and you should be able to decide which one works best for you.
Search Certified Medicare Agents to find an agent who specializes in Medicare near you.
---