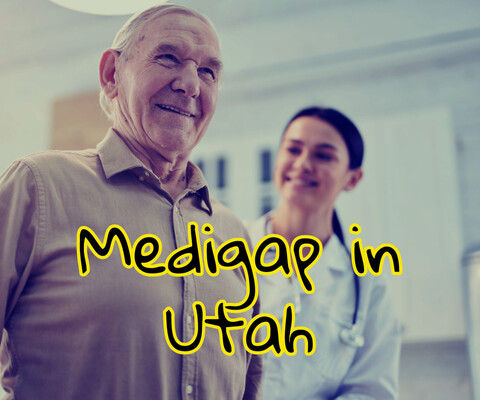 ---
Do you live in Utah and are newly eligible for Medicare? Medicare Supplement Policies (known as Medigap) may offer advantages to consumers living in Utah. Before deciding on a Medigap policy, it is essential to understand what you should look for and know what options are available.
Medigap insurance is an insurance contract to reduce out-of-pocket costs for original Medicare Parts A and B. These policies can cover deductibles, copays, and coinsurance associated original Medicare. As they are standardized, it is easy to compare prices between different insurance companies.
Medigap Plans also provide an extra 365 days of inpatient stay benefits beyond what Medicare provides. Going over this limit is rare.
Eligibility to enroll in a Medicare plan in Utah
To be eligible for Medicare in Utah, an individual must meet one of the following criteria: they must be a U.S. citizen or a lawful permanent resident who has lived in the United States for more than five years; be 65 years or older; OR have been on Social Security Disability Insurance (SSDI) for two years; or have an end-stage renal disease (ESRD) or Lou Gehrig's disease. Source: Medicare Interactive
Medigap Open Enrollment Period
During the Medigap Open Enrollment Period, a company must accept you even if you have health problems during the Medigap open enrollment period. However, suppose you register outside of this period. In that case, they may not be required to accept you.
For individuals turning 65, your open enrollment period begins on the first day of the month you turn 65 (and have both Parts A and B) and lasts for six months.
Individuals may be eligible for more than one Medigap open enrollment period in their lifetime. For example: if you are under 65 and receive Social Security Disability Income (SSDI), you can qualify for Medicare after collecting SSDI benefits for two consecutive years. Then you will have another open enrollment period when turning 65.
Types of Medicare Supplement Plans in Utah?
Plan N, Plan G, and Plan F are Utah's most popular Medicare Supplement Plans.
These are national standardized plans with the same benefits regardless of the state you live in or the insurance company you select.
It's important to discuss your situation a licensed insurance broker specializing in Medicare to get the lowest premium and the benefits you need.
Plan F:
Plan F covers everything Medicare offers without copay, deductible, or coinsurance. You'll be covered at 100% as long as Medicare covers it. You won't have any other costs for Medicare-covered medical expenses (but you will have drug costs.)
You can still get Plan F if your Medicare insurance Parts A or B effective date is before 1/1/2020.
Plan G:
Medigap Plan F and G are similar, except that Plan F covers the Medicare Part B deductible and Plan G does not. For newly eligible enrollees, Plan G is an excellent Medigap insurance option. It covers everything Plan F does except for the Part B deductible.
Plan N:
Plan N offers lower benefits at a lower cost than Plans F and G.
Like Plan G, you'll need to pay the Part B deductible. You'll also pay a $20 copay when you see a doctor.
However, one significant difference is that Plan N does not cover excess doctor charges, and both Plans F and G cover this potentially unlimited expense.
Medigap plans are standardized, so all beneficiaries receive the same benefits from any carrier. Furthermore, any doctor or hospital accepting original Medicare must accept any Medigap plan you have. Unlike Medicare Advantage Plans, there are no "networks" with Supplement Plans.
You can keep your current Medicare Supplement plan if you move out of Utah. Be sure to contact your carrier and inform them of your address change. The premium may vary based on your new location; however, the coverage will be the same.
It is essential to choose the right Medigap Plan. For personalized advice on Medicare Supplement Plans that best suits your needs, use the search feature on our site to find a licensed, Certified Medicare Broker in Utah.
---