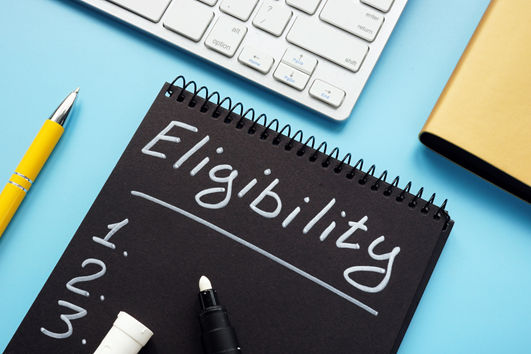 ---
There has been tons of information all over the media about Medicare Advantage plans. They are quickly increasing in popularity, and more and more people are enjoying the benefits of these inexpensive plans. While there are many, many things to consider before enrolling in a Medicare Advantage plan, you'll first need to know if you are eligible for one.
General Medicare Advantage Eligibility Requirements
There are two general eligibility requirements that all Medicare Advantage plans have.
First, you must already be enrolled in Original Medicare - Parts A and B. This can include individuals who are both older or younger than 65. Medicare Advantage plans don't necessarily replace Parts A and B, but they offer the benefits of Parts A and B through a private insurance company instead of the federal government. Regardless of your enrollment status in a Medicare Advantage (Part C) plan, you are still required to pay your Medicare Part B premium. (Unless, of course, you are eligible for financial assistance programs.) Failure to pay the Part B premium will render an individual ineligible for a Part C plan.
Second, you must live in the services area where the specific Medicare Advantage plan is being offered. Medicare Advantage plans are not offered in every county or every state. Some plans may be offered in the county right next to yours but are unavailable to you. Plans may even leave the area at certain times.
Other Medicare Advantage Eligibility Requirements
Individuals who have been diagnosed with End-Stage Renal Disease have fewer options for Medicare Advantage plans. Some plans do not allow those with ESRD to enroll at all. However, ESRD is now part of Medicare Advantage Special Needs Plans (SNP).
SNPs are a type of Part C plan that is tailored to a specific condition. For those with ESRD, this means a tailored benefits package and treatment coordination. SNPs for ESRD come with a specific network of providers, coverage for specific services, and coverage for prescription drugs - all tailored so that these individuals will have the best possible outcome from treatment.
No individual can have a Medicare Advantage plan and a Medicare supplement plan. You are eligible for only one or the other.
Lastly, many Medicare Advantage plans come with prescription drug coverage. These are referred to as MAPD plans. However, if you enroll in a Medicare Advantage plan that does not include prescription drug coverage, you will need to make sure you are still eligible to enroll in a stand-alone Part D plan.
Medicare Advantage Enrollment Periods
There are several enrollment periods associated with Medicare Advantage plans. We'll discuss the two most common for Medicare beneficiaries.
Initial Coverage Election Period
ICEP beings three months before your 65th birthday and ends on the last day of the month before you enroll in Medicare Parts A and B OR the last day of your Initial Enrollment Period, whichever is later.
Delaying Initial Enrollment
If you delay your Medicare Parts A and B enrollment because you have other creditable health coverage, you are also eligible to delay your enrollment into Medicare Advantage. When you no longer have the other coverage, you'll be granted an 8-month Special Enrollment Period.
Annual Election Period
This is one of the most important times of year for every Medicare beneficiary. There are several things you can do during AEP, but let's discuss how it applies to Medicare Advantage plans.
AEP happens every fall from October 15 to December 7. During this time, you can change from one Medicare Advantage plan to another, change from Medicare Advantage back to Original Medicare, or change from Original Medicare to Medicare Advantage.
The reason this time is so important is that each year, Medicare Advantage plans change. This may just be a change in premium, but it could also mean changes to the plan's deductible, coverage area, or even the benefits included in the plan. You must review these benefits each fall and then decide to continue your current coverage or find a new plan.
Open Enrollment Period
The Medicare Advantage Open Enrollment Period occurs annually from January 1 to March 31. During this time, you can make a one-time change to your current Medicare Advantage plan.
If you have questions about your Medicare Advantage eligibility, give us a call. We have licensed, knowledgeable agents who can look at the plans available in your area and find out if you are eligible to apply.