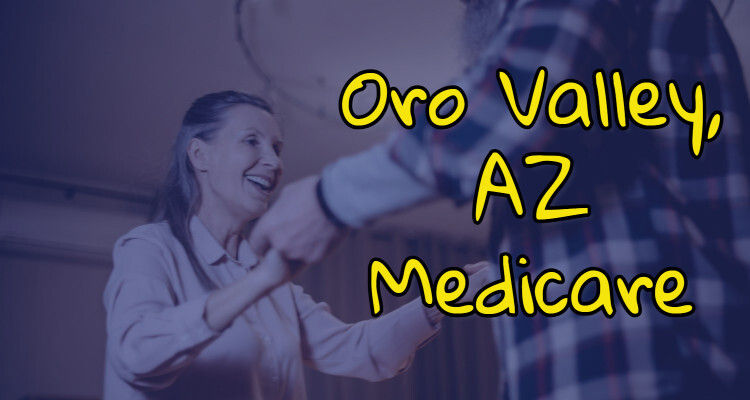 ---
Oro Valley, AZ Medicare
Oro Valley, AZ is an incredible place to live, offering residents stunning desert views on the outskirts of Tucson. You can participate in arts and entertainment activities such as The Ventana Gallery at Roche Diagnostics, The Theater in OV, and The Children's Museum.
If you prefer outdoor activities, you're also in luck. You can check out parks such as:
HoneyBee Canyon Park

Naranja Park

Riverfront Park

James D. Kriegh Park

West Lambert Lane Park

Vistoso Trails Nature Preserve
There are also some great local shopping and dining options for foodies. Oro Valley has something for everyone.
Using Medicare Part A in Oro Valley, AZ
Residents in Oro Valley, Arizona enrolled in Medicare Part A often have questions about the deductibles and copays associated with nearby hospitals. To make it easier for those living in the area, this post will provide information on which hospitals accept Medicare Part A and discuss deductibles and copays.
Regarding the deductible for a hospital stay, if you're covered under Medicare Part A, you'll pay a deductible of $1,600 per benefit period in 2023. You'll also be responsible for paying a daily copay of $400 per day for days 61-90.
If you stay in the hospital for over 90 days, your copay changes to "Lifetime Reserve Days" or LRD. These LRD are just that, once in a lifetime. Once you use them, they are gone. They'll cost you $800 per day in 2023.
The hospitals within 30 miles of Oro Valley that accept Medicare Part A include Northwest Medical Center, Tucson Medical Center, Carondelet St. Mary's Hospital, and Banner Thunderbird Medical Center.
Part A also covers Skilled Nursing Care (SNF) as long as you have a qualifying three-day inpatient stay in the hospital. Medicare will cover the first 20 days at 100%, and then you'll pay a daily copay. In 2034, the daily copay for days 21-100 was $200. If you need to stay in the SNF for over 100 days, it will be at your own expense because Medicare won't pay anything after that.
Medicare rates SNFs on a star basis. Five stars is the highest rating an SNF can get. Five Start SNFs (as of 2023) near Oro Valley include:
Part B in Oro Valley, AZ
Medicare Part B premiums vary based on income level, but most people pay $164.90 per month in 2023. You'll also have to pay a Part B deductible of $226 in 2023. You'll pay 20% after the deductible for most services, and Medicare will pay 80%.
Need to find a doctor who accepts Part B? Most do, and many doctors' groups near Oro Valley accept Medicare, such as Tucson Medical Center, Mountain Vista Medical Center, Tuscon Wellness MD., etc.
Tuscon Medical Center doctors' group specializes in primary care, heart health, women's health, orthopedics, and more.
Mountain Vista Medical Center doctors offer specialized services such as cardiology, oncology, orthopedics, and urology, among others.
Tucson Wellness MD. offers various services such as family practice, internal medicine, preventive care, physical therapy, and more.
Overall, finding a hospital or doctor's group that accepts Medicare Part A in Oro Valley, AZ is relatively easy to do with the help of the internet and a few phone calls.
Oro Valley, AZ Part D
To further maximize coverage, it's important to understand additional ways to help pay costs associated with Medicare services, such as Part D, which covers prescription drugs. One criticism of the Part D program is the "donut hole."
Here's how the different phases of Part D work:
Deductible Phase: In 2023, the maximum allowed deductible was $505. However, many plans waive their deductible for generic drugs, so be sure and understand how the program works before you ignore plans with deductibles. While in the deductible phase, you'll pay 100% of the cost of the drug until you reach the deductible. After paying the deductible out of pocket, you'll move to the next phase.

Initial Coverage Period: During this phase, your insurance company copays and coinsurance amounts apply. But once you reach a certain threshold, the Initial Coverage Limit (ICL), your copays and coinsurance amounts will change. In 2023, the ILC was $4660. Once you reach the ICL, you'll move to the next phase.

Coverage Gap (Donut Hole): While you are in this phase, you'll pay 25% of the cost of the drug. You'll continue to pay this until you reach the catastrophic level.

Catastrophic Level: In 2023, this was $7400. It does not include what the insurance company spent. If you reach this in 2023, then your costs change to a small copay or 5% of the cost of the drug. Starting in 2024, you won't pay anything after reaching the catastrophic level.
The elimination of the donut hole, put into motion by Congress (Inflation Reduction Act), offers financial relief to thousands of seniors living on fixed incomes and expands accessibility and affordability towards health care services across all income levels.
Medicare Advantage Plans in Oro Valley, AZ
Suppose you are considering signing up for a Medicare Advantage Plan to replace your original Medicare. In that case, it is essential to do your research, preferably with the aid of a Medicare insurance broker.
Medicare Advantage Plans (MA) are offered by private companies and approved by Medicare, and they must provide the same coverage as Original Medicare (Part A and Part B). However, they don't have to cover it the same way. For example, MA plans use pre-authorization and networks to control costs, while original Medicare does not.
These plans also may include extra benefits such as vision, hearing, dental, and prescription drug coverage and additional advantages like health and wellness programs, transportation services, and gym memberships.
Before making any decisions, we recommend that you speak with an independent agent who can advise on the best plan for you based on where you live and your needs. Additionally, review each plan's information carefully to ensure it meets all of your requirements.
Oro Valley, AZ Medicare Supplement Insurance
Several options are available if you're looking to supplement your Medicare plan with a Medigap plan. However, your best fit will depend on your healthcare needs and financial situation.
Before making any decisions, we recommend that you consult with an experienced insurance agent who can help you compare different plans and find the one that meets your coverage requirements while staying within your budget.
They will help you consider your options and how much each plan costs monthly. Some programs may offer lower premiums with fewer benefits, while others might have higher premiums but cover more services. It's essential to consider both the cost and quality of coverage to find the most economical plan that still fits your budget. If you are already enrolled in a Medicare Advantage (MA) Plan, you can't usually cancel an MA plan unless it's the Annual Enrollment Period (AEP) or qualified Special Election Period (SEP).
At the end of the day, choosing a Medigap plan should be based on what works best for you, given all factors involved, including healthcare needs, preferences, and finances. Once again, though – it is highly encouraged that before any decisions are made – talk to an experienced professional who can provide expert advice on selecting just the right Medigap policy for you!
Working with a Medicare Agent in Oro Valley, AZ
Finally, if you need help understanding how these programs work or have questions about what would best fit your particular situation, an experienced Medicare agent in Oro Valley can assist you directly through their offices located throughout town or over the phone/virtually via Zoom-type appointments.
A Medicare agent can offer personalized advice and guidance on which type of coverage will best fit your needs and help you with any additional paperwork or questions you may have. They can also help you understand your options regarding supplemental insurance, helping you decide if a Medigap plan is right for you. With their expertise and assistance, you can be sure you will have the right coverage for your needs and budget.
It costs nothing to use a Medicare agent, and they are an excellent resource for selecting the right plan for you. Don't hesitate to contact an experienced Medicare agent who can help you in Oro Valley, AZ.
---