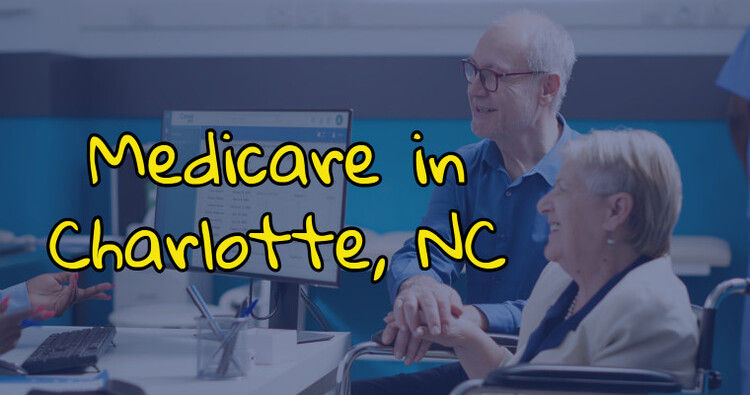 ---
Medicare in Charlotte, NC
We are your number one source for information on Medicare in "The Queen City." We have everything you need on this site, from tips on getting the most out of your benefits to navigating the Medicare system.


The Different Parts of Medicare in Charlotte, NC
Different types of Medicare Advantage Plans (known as Part C) are available in Charlotte, North Carolina. These plans can offer additional coverage beyond the original Medicare (Part A and Part B). They may include prescription drug coverage, dental, and vision care. Some programs may also offer extra benefits like transportation assistance or gym memberships.
Medicare Advantage plans
Private insurance companies approved by Medicare offer Medicare Advantage plans. Enrollees need to have both Medicare Part A and Part B. With a Medicare Advantage plan, you get your Part A and Part B coverage from the Medicare Advantage plan instead of from Original Medicare.
You still need to pay for the Part B premium even if you are in a Medicare Advantage plan. If your plan is an HMO, you can only see doctors and hospitals that belong to the plan's network, except in an emergency.
Charlotte Medicare Supplement Insurance Plans (Medigap)
Unlike Medicare Advantage, Medigap plans do not "replace" original Medicare; they work with Original Medicare. But similar to Medicare Advantage, Medigap policies are private health insurance plans such as copayments, coinsurance, and deductibles. Each company will pay its share of covered healthcare costs if you have both Original Medicare and a Medigap policy. You can purchase a Medigap policy from any licensed private insurance company to sell one in your state.
To purchase a Medigap policy, you must already have Original Medicare. You should also join a stand-alone prescription drug plan (Part D) to cover your medications.
Prescription Drug Coverage in Charlotte, Part D
Prescription drug coverage is insurance that pays for brand-name and generic drugs that doctors or other health care providers prescribe. You qualify for this coverage if you have Part A and/or Part B.


How to Enroll in Medicare in Charlotte, NC
If you're close to age 65 or already 65 and retiring soon, you might wonder how to sign up for Medicare in Charlotte, NC. The process is relatively straightforward.
You can quickly sign up for Medicare by creating an account on the Social Security Administration's website: https://www.ssa.gov/benefits/medicare/.
All you need is your personal information to create an account. Once logged in, you just fill out your application and submit it.
You can also sign up by calling the Social Security Administration at 1-800-772-1213.
If you prefer to enroll in person, you can visit your nearest Social Security office.
There are four Parts of Medicare:
Original Medicare Part A
Original Medicare Part B
Medicare Advantage plans (Part C)
Medicare Prescription Drug Plans (Part D).
Costs:
Original Medicare Part A is free for most people, but Parts A & B) for most people is free, but the monthly premium for Part B (medical insurance) for 2023 is $164.90.
Deductibles:
Part A:
In 2023, Part A (hospital insurance) has a $1600 deductible for days 1-60 in the hospital.
If you stay in the hospital longer than 60 days, you'll pay a daily copay.
Days 61-90: $400 per day
Days 91-150 (Lifetime Reserve Days): $800 per day
Skilled Nursing Facility:
0 for the first 20 days (prior inpatient hospitalization of 3 days required).
$200 per day for days 21-100
If you stay over 100 days, you'll pay all costs for Skilled Nursing.
Part B
Part B has a $226 deductible for the calendar year.
Once you meet your deductible for Part B, you pay 20% coinsurance for most services.


Original Medicare (Parts A and B) is a great foundation, but it doesn't cover everything. You may need to purchase a Medigap plan to supplement your coverage. You may also consider a Medicare Advantage plan (Part C) to replace your coverage and provide additional benefits.
With many choices on the market, it's essential to do your homework before signing up for any Medicare plan. The links below help you decide about your Charlotte, NC, Medicare coverage.
Contact one of our brokers on this site to help you with your research and to help you enroll. https://CertifiedMedicareAgents.com.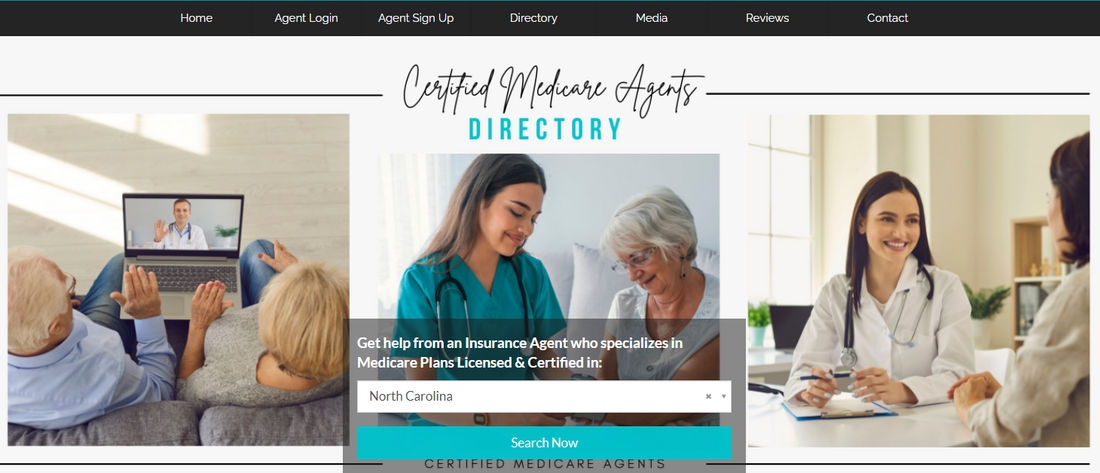 Additional Resources:
-The United States government's official website for Medicare: https://www.medicare.gov/
-The Centers for Medicare & Medicaid Services provides information and resources for those eligible for or enrolled in Medicare and Medicaid. You can learn more about the CMS at their website: https://www.cms.gov/.Medicare in Charlotte, NC
---