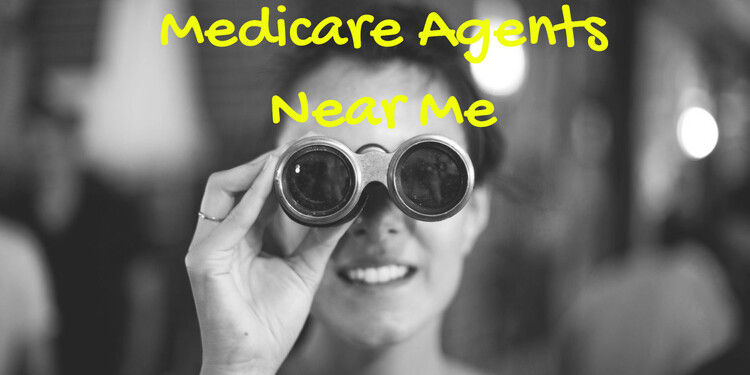 ---
Whether you are new to Medicare, have moved to a new location, or are just looking for an agent, you may be wondering what is the best way to find Medicare supplement agents near me?
Do I need a Medicare supplement agent?
Let's first discuss if you actually need a Medicare supplement agent. You may want to think about it. Figuring out how Medicare works can be confusing. Medicare is full of intricate terminology, complex deadlines, and enrollment periods, and there are many plans that seem similar but have different meanings. There is a steep learning curve ahead of you if you have never dealt with that before. That is where an agent comes into action.
In order to do business, agents/brokers must be licensed in their state. They must pass a test on their knowledge, complete annual training, and follow all Medicare marketing rules. They are subject to rigorous oversight by their contracted health or drug plans and face the risk of loss of licensure with their state if they don't comply with strict rules relating to selling to and enroll Medicare beneficiaries in Medicare plans.
Benefits of Working with Medicare Agents vs. Directly with the Carrier
Benefits of Working with Medicare Agents vs. Directly with the Carrier
Why You Need a Medicare Agent?
There are a number of reasons why you need a Medicare agent. Below are a few:
There aren't any additional fees. Your premium will be the same price it would be if you had bought the policy directly from the carrier
An agent is able to save you money by comparing plans with all carriers.
If there are any changes that happen annually, agents can help you stay up to date.
They can assist you with Medicare claims.
They can help you get a better price than you might be able to find on your own
Can give an impartial opinion on all your Medicare options.
A licensed agent is able to quickly and efficiently search dozens of plans. Many people don't realize that different companies charge different premiums for the same coverage.
Based on your needs and budget, agents can help you decide which level of coverage is best for you. They do this on a daily basis. They can give you advice on issues based on experience. When you contact an agent, they should provide you their services without any obligation to sign up.
Also, if you have a complicated or unique situation, or there are bumps in the road leveraging your Medicare expert can be very helpful
Which type of agent or broker is right for you?
Independent Agent
Working with an independent Medicare insurance agent will allow you to choose from a variety of policies. Independent agents and brokers are more likely to provide unbiased advice.
Captive
These agents can only sell you plans from the insurance company they represent. Captive agents are usually experts on all of the options their company has to offer. However, you will not be able to learn about plans from other Medicare insurance companies.
Medicare Insurance Broker
A Medicare insurance broker is very similar to an independent Medicare agent. They are not bound to a single insurer. They can enroll you in plans from different insurance companies.
How do Medicare Agents get paid?
Independent Medicare agents are paid by the insurance company they represent. There is no extra cost or fee to enroll through a broker. The insurance company keeps that commission if you buy direct and you don't get the customer service that you would get from a broker. The commission brokers are paid varies from flat fee to percentage of policy premiums.
A captive agent will only be able to show you a select few plans, whether they fit your needs or not. They are required to sell the plans that the company they work for offers. They get paid directly from that company and they don't get paid if they don't make a sale.
Things to consider when looking for a Medicare supplement agent
When selecting a Medicare agent or broker, there are a few things you should look out for.
Experience: The agent or broker you choose should have experience selling Medicare plans in your state.
Licensing: You should make sure the agent or broker you choose is licensed in your state. Your state insurance department can confirm this.
Customer service: Ask for references from previous clients when picking an agent or broker. Check out their online presence and reviews from their website, Google, and Yelp.
Do I Need a Medicare Agent Near Me?
All agents have to be licensed in the states where they sell policies. As long as they hold a license in your state, you don't need to work with an agent that lives nearby. The same service will be provided by an out-of-state agent.
It is easy and convenient to enroll over the phone or online. It is not necessary for you to travel to see an agent or for them to come to your home.
You don't need to travel to a local office to meet with an agent because of technology. Today, many agents are licensed in multiple states to make it more convenient for beneficiaries.
How to find Medicare supplement agents near me
Now that we have talked about the benefits of using an agent, let's discuss how to find Medicare agents.
There are a lot of online resources that can be used to find local help such as Google or the Centers for Medicare & Medicaid Services healthcare.gov's Find Local Help search tool.
Ask friends and family. Word of mouth from people you know, and trust is a great option.
Reach out to us! The agents and brokers at CertifedMedicareAgents.com are here to help you find a plan that suits your needs. Select one of the agents on this site and send a message today!
---