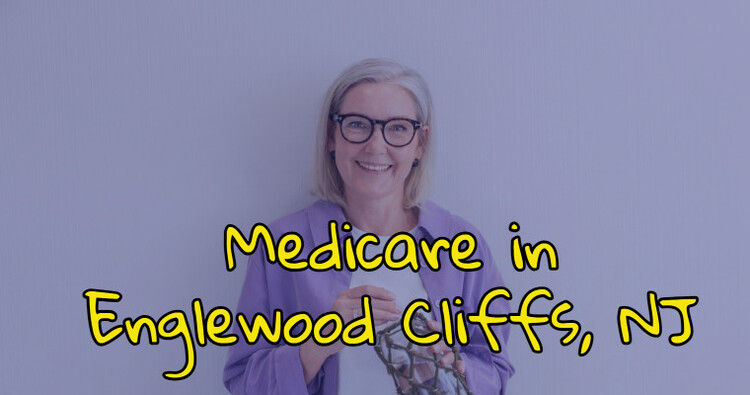 ---
Medicare in Englewood Cliffs, NJ
Englewood Cliffs, NJ is a great place to live for numerous reasons. Firstly, the town offers a serene and picturesque environment with its beautiful parks and green spaces. Residents can enjoy outdoor activities like hiking or biking in Palisades Interstate Park or Overpeck County Park.
Secondly, Englewood Cliffs offers convenient access to various amenities and services. The town has a thriving commercial area with an array of shops, restaurants, and entertainment options. Additionally, it is located near major highways and public transportation hubs, making commuting to nearby cities like New York City relatively easy.
Overall, Englewood Cliffs combines natural beauty, quality education options, and convenient access to amenities – making it an attractive place for individuals seeking a high-quality lifestyle.
Part A in Englewood Cliffs
Medicare Part A deductibles and copays can significantly impact the out-of-pocket expenses of Englewood Cliffs, NJ residents. Medicare Part A covers hospital stays, skilled nursing facility care, and some home healthcare services. However, it comes with certain costs that beneficiaries must be aware of.
The deductible for Medicare Part A in 2023 was $1600 per benefit period. This means that for each hospital stay within a benefit period, the patient must pay this deductible before their coverage kicks in. Additionally, there are copayments for extended hospital stays beyond specific timeframes. For instance, after 60 days of continuous hospitalization, patients may be required to pay $400 per day as a copayment in 2023, and from days 91 - 150, the Lifetime Reserve Days cost $800 per day.
These deductibles and copays can add up quickly for Englewood Cliffs residents who rely on Medicare Part A coverage. Individuals must understand these costs to plan accordingly and explore supplemental insurance options to help mitigate their financial burden.
If you need to use your Part A benefits, you can rest assured knowing that they have easy access to quality medical care. Some notable hospitals near Englewood Cliffs include Englewood Hospital and Medical Center, Holy Name Medical Center, and Hackensack University Medical Center. These hospitals offer various services, including emergency care, specialized treatments, and state-of-the-art facilities.
Using Part B in Englewood Cliffs, NJ
Part B covers doctors and other Medical Providers in Englewood Cliffs and other areas. But unlike Part A, it's not free. There is a monthly premium, which in 2023 was $164.90. Part B deductibles refer to the money a beneficiary must pay out of pocket before their insurance coverage begins. In 2023, the standard Part B deductible is $226.
Once you pay the deductible, you'll pay 20% for covered services, and Medicare will cover the other 80%.
If you need to use your Part B, the first place to start is with a Medical Group. There are several around the area, including:
Englewood Health Physicians are focused on delivering exceptional medical care and emphasize patient education's importance. They believe in empowering individuals with knowledge about their health conditions and treatment options to make informed decisions regarding their well-being. By fostering open communication between doctors and patients, they ensure everyone feels heard and understood during every step of their healthcare journey. Overall, Englewood Health Physicians stand as an integral part of the Englewood Cliffs community by offering top-notch medical expertise combined with compassion and dedication towards improving people's lives through optimal health outcomes.
Joy Internal Medicine prioritizes building solid doctor-patient relationships based on trust and open communication. They take the time to listen to their patients' concerns, thoroughly assess their medical history, and provide personalized treatment plans tailored to meet individual needs. Whether it's routine check-ups or addressing complex health issues, the compassionate team at Joy Internal Medicine is dedicated to delivering high-quality healthcare that exceeds patient expectations.
Omnicare Medical is a leading healthcare provider in Englewood Cliffs, NJ, offering a comprehensive range of medical services and treatments to patients of all ages. With a team of highly skilled doctors, nurses, and support staff, Omnicare Medical ensures that individuals receive personalized care tailored to their specific needs. The clinic prides itself on its commitment to excellence in healthcare delivery and strives to maintain the highest quality and patient satisfaction standards.
Part D in Englewood Cliffs, NJ
Part D is the part of Medicare that covers prescription drugs. It's run by private insurance companies. You can get your Part D through a standalone PDP or Medicare Advantage Plan.
The Part D donut hole is a coverage gap in Medicare prescription drug plans. It refers to the phase of prescription drug coverage where beneficiaries have to pay a higher percentage for their medications until they reach catastrophic coverage. In 2023, the initial coverage limit is $4,660, and once beneficiaries reach this amount, they enter the donut hole.
During this phase, beneficiaries must pay 25% of the cost for brand-name drugs and 25% of the generic drug cost. This means that their out-of-pocket expenses can substantially increase. However, it's important to note that not all costs count toward reaching the catastrophic coverage threshold. The discounts pharmaceutical manufacturers provide on brand-name drugs during this period also count towards getting out of the donut hole.
Once beneficiaries' out-of-pocket spending reaches $7400 in 2023 (including what they paid before entering the donut hole), they qualify for catastrophic coverage. Their cost-sharing drops significantly at this point, with only a small coinsurance or copayment required for each medication until the end of the year. Understanding how the Part D donut hole works can help individuals plan their healthcare expenses accordingly and explore options available to minimize its impact on their budgets.
Medicare Advantage in Englewood
Medicare Advantage plans, or Medicare Part C, are health insurance options offered by private companies approved by Medicare. These plans provide an alternative way to receive Medicare benefits instead of the original fee-for-service Medicare program. Individuals who choose a Medicare Advantage plan still have all the rights and protections guaranteed under Original Medicare.
Medicare Advantage plans must cover all services that Original Medicare covers, including hospitalization (Part A) and medical services (Part B). Many of these plans also provide additional benefits like vision, dental, hearing, and prescription drug coverage. However, it's important to note that not all programs offer the same benefits or coverage options.
Englewood Cliffs residents can choose from various types of Medicare Advantage plans such as Health Maintenance Organizations (HMOs), Preferred Provider Organizations (PPOs), Private Fee-for-Service (PFFS) plans, Special Needs Plans (SNPs), and more. Each program has its own rules for how individuals can receive services from doctors and specialists within their network or outside of it. Some may require referrals or prior authorization for specific treatments or procedures.
Overall, understanding how these different types of Medicare Advantage plans work is crucial for Englewood Cliffs residents looking to make informed decisions about their healthcare coverage options. Because these plans can be complicated, we recommend working with a Medicare Agent to ensure you understand the plan you sign up for.
Medicare Supplement Plans in Englewood
When choosing the best Medigap plan, Medicare beneficiaries in Englewood Cliffs, NJ have a wide range of options. Medicare Supplement Plans A-N are standardized plans offering different coverage levels to fill in the gaps left by Original Medicare. Each plan provides different benefits, allowing individuals to choose the one that best suits their specific healthcare needs.
The most popular and comprehensive Medigap plans include Plan F and Plan G. Plan F offers extensive coverage, including all deductibles, coinsurance, and copayments for both Part A and Part B services. However, this plan is no longer available for new enrollees as of January 1st, 2020. Plan G is similar to Plan F but requires beneficiaries to pay the annual Part B deductible out-of-pocket.
Other popular options among residents of Englewood Cliffs may include Plans C or N. Plan C covers many out-of-pocket expenses, such as deductibles and coinsurance but does not cover excess charges from providers who do not accept Medicare assignment. On the other hand, Plan N offers lower premiums but requires beneficiaries to pay copayments for certain services like doctor visits or emergency room visits.
Ultimately, finding the best Medigap plan depends on individual preferences and healthcare needs. It is crucial for Englewood Cliffs residents to carefully consider their medical history and anticipated future healthcare costs before making a decision on which Medigap plan will provide them with optimal coverage.
Working with a Medicare Agent in Englewood Cliffs, NJ
When navigating the complex world of Medicare, working with a Medicare agent in Englewood Cliffs, NJ can provide valuable support and guidance. These agents are knowledgeable professionals who specialize in helping individuals understand their Medicare options and make informed decisions about their healthcare coverage. Whether you're new to Medicare or looking to switch plans, a local agent can help you compare different programs, understand the costs and benefits associated with each option, and ensure that you enroll in a plan that meets your specific needs.
Englewood Cliffs is home to several experienced Medicare agents who are well-versed in the intricacies of the local healthcare system. These agents have a deep understanding of the various insurance carriers operating in Englewood Cliffs and can help you find a plan that works best for your individual circumstances. They can also assist with enrollment paperwork, answer any questions or concerns you may have, and provide ongoing support as your healthcare needs evolve. Working with a Medicare agent in Englewood Cliffs ensures that you have an advocate on your side who is dedicated to helping you make sense of this often confusing landscape.
In conclusion, partnering with a Medicare agent in Englewood Cliffs offers numerous benefits when it comes to navigating the complexities of Medicare. From comparing different plans to enrolling in the right one for your needs, these local experts provide personalized assistance every step of the way.
---