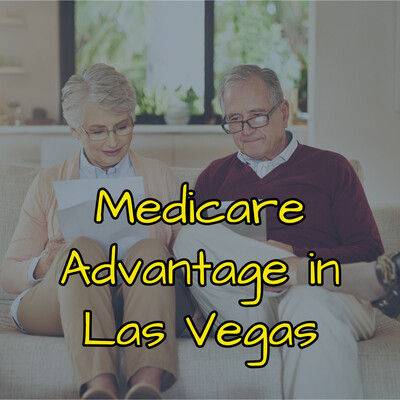 ---
Medicare Advantage plans must deliver the same coverage as Medicare but can also offer additional benefits such as dentistry, vision and hearing services, and gym memberships.
Private insurance companies provide Medicare Advantage plans. The availability of different plans varies based on your insurer and area.
Types of Medicare Advantage Plans in Las Vegas
If you live in Las Vegas, you can choose from different types of Medicare Advantage Plans. Each type offers a different level of coverage and provider flexibility, with differing prices.
Health maintenance organization (HMO): All services must be received from in-network providers to maximize your coverage. It is essential to ensure that your favorite doctor is part of the network, has a relationship with your primary care physician (PCP), and can obtain referrals for your favorite specialists.
Preferred Provider Organization (PPO): PPO members can select providers from both in-network and out-of-network, including for hospitalizations. Usage of in-network will generally be less expensive than using out-of-network. However, utilizing doctors or hospitals outside the network is allowed.
Special Needs Plans (SNPs): This plan focuses on individuals with specific conditions and offers care coordination and services designed for the individual's needs.


Other less common types of Medicare Advantage Plans that may be available in Las Vegas:
HMO-POS Plan (Point-of-Sale): HMO POS plans offer the same features as an HMO plan, with the additional capability to access some in-network specialists without a Primary Care Provider referral.
Medicare Medical Savings Account (MSA) Plan: Medical Savings Accounts (MSAs) are similar to Health Savings Accounts (HSAs), both offering a way to save money on healthcare costs.
Private Fee-for-Service Plans (PFFS): It offers extra benefits to cover out-of-pocket costs you incur with Original Medicare. These plans don't limit you to receiving care from only in-network healthcare providers.
How to compare Medicare Advantage plan in Las Vegas:
If you reside in Las Vegas, it is essential to compare Medicare Advantage plans, taking into account the following factors:
Maximum Out-of-pocket: The Medicare Maximum Out-of-Pocket (MOOP) is the most you'll spend on Medicare-covered services, excluding premiums, deductibles, and drug costs. It is important to note that MOOP generally applies if you get hospitalized, get cancer treatments, or have a chronic condition. And be aware that the MOOP will likely be higher if you use a PPO and go out of network.
Monthly premium: You could access a zero-premium plan with drug coverage. If you do have a premium, any monthly premiums for your plan will be extra on top of your Part B premium, increasing your monthly expenses.
Deductibles, coinsurance & copays: Cost-sharing is another term for these expenses.
Provider network: To ensure cost-effectiveness, it is vital to have your healthcare providers connected to the network, which includes doctors, hospitals, and pharmacies.
Drug coverage: It is essential to check if your medications are on the plan's formulary list and at what cost. We recommend that your Medicare Agent do a drug plan analysis for you every year.
Additional benefits: Evaluate the other benefits that are most beneficial to you. For example, some plans offer the dental benefits you need but might not provide the Over the Counter benefit that is "nice to have."
You'll want to review your plan during the Annual Election Period. Consider the deductibles, copayments, and Maximum Out of Pocket when choosing a health plan that fits your budget. Keep in mind that your premiums also vary with each plan.
Signing up for a Medicare Advantage plans in Las Vegas:
To enroll in a Las Vegas Medicare Advantage plan, you must first have enrolled in Medicare Parts A and B.
If you currently have a Medigap policy, it will no longer work once you enroll in an MAPD plan. People enrolled in Part A and Part B of Medicare can enroll in MAPD.
Open Enrollment Period:
Suppose you already have a Medicare Advantage Plan and decide it's not working for you. In that case, there is a one-time enrollment period you can use. The Medicare Advantage open enrollment runs from January 1 to March 31. During this time, you can switch from one Medicare Advantage plan to another or opt out of a plan altogether. It does not work for people who do not already have a Medicare Advantage Plan.
Special Enrollment Periods: You may be eligible for a SEP when certain events occur, such as moving or losing other coverage. A SEP allows you to change your Medicare Advantage or Medicare prescription drug coverage.
Find a local Medicare Agent in Las Vegas:
Ready to sign up? Check out our member Medicare Insurance Agents near you who can help! Read about local agents and select one agent to call you. Only one agent (that you choose) will contact you.
---