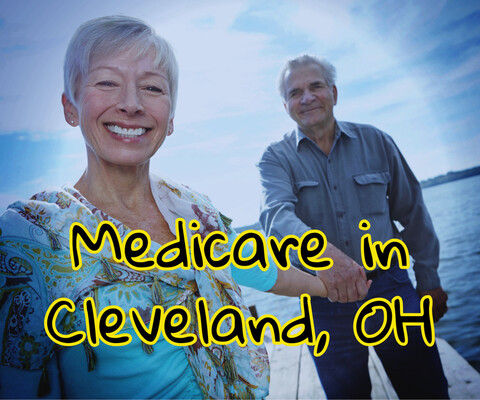 ---
Medicare in Cleveland, Ohio
As the population of Cleveland, Ohio, continues to age, more people will become eligible for Medicare services. But how do you determine eligibility and what benefits the Medicare system offers in Cleveland?
Cleveland is a vibrant city in northeast Ohio. Many citizens are covered by various health insurance plans administered through Employer Plans, ACA plans, Medicaid, and Medicare programs.
If you live in Cleveland, Ohio, and are considering enrolling in Medicare, you must know your options. Medicare can provide comprehensive coverage for people over 65 and younger people with specific disabilities. Here is a guide to understanding Medicare in Cleveland, Ohio.
Medicare Eligibility Requirements
To qualify for Medicare in Cleveland, Ohio, you must be 65 years or older (or younger if you have qualifying disabilities). If you're under 65 but qualify based on disability status, special enrollment periods may also apply.
Understanding Plan Options
There are four primary types within the core parts of Medicare in Cleveland, Ohio:
Original Medicare Parts A & B; Medicare Advantage Plans; Medigap Plans; and Prescription Drug Plans (Part D).
Original Medicare:
Medicare Part A: Known as hospital insurance, Medicare Part A covers medical services like inpatient hospitalizations, care at qualified nursing facilities (SNFs), blood transfusions, home health care, and hospice care.
Medicare Part B: Medicare Part B helps pay for medical services like doctors' services, outpatient care, home health services, and other medical items such as DME (durable medical devices), chemotherapy, radiation therapy, preventive services, emergency services, and certain rehabilitative services.
Medicare Advantage Plans:
Medicare Advantage plans, also known as Medicare Part C, provides an alternative to Original Medicare and offer more advantages such as prescription drugs, hearing, vision, dental and fitness programs, meals after surgery, and beyond.
Types of Medicare Advantage Plan:
1. Health Maintenance Organization (HMO): You must use health care providers in the insurance company's network with an HMO plan. The insurance company will usually still cover the costs for exceptions such as out-of-area emergencies or urgent care and out-of-area dialysis treatment. It's essential to check your plan benefits for coverage of any medications and determine if your preferred healthcare provider is included in the network. Additionally, you generally cannot obtain services outside the network; you will likely have to pay for them in full.
2. Preferred Provider Organization (PPO) Plans: PPO members typically pay less when they receive care from in-network providers. However, they also have the flexibility to seek care from out-of-network providers. Remember that when you go out of network, you'll likely have to pay more than when you stay in network. Your Maximum Out of Pocket (MOOP) could also increase if you go out of network.
3. Special Needs Plans (SNPs): Special needs plans (a type of Medicare Advantage Plan) provide health coverage designed for people with certain illnesses, such as diabetes, end-stage renal disease, HIV/AIDS, chronic heart failure, and dementia. These plans offer specialized Medicare prescription drug coverage, including drugs used to treat the relevant medical condition. You must select a primary care provider or coordinator to coordinate your care effectively.
4. Private Fee-for-Service Plans: Private Fee-for-Service Plans can help you pay for expenses that Original Medicare doesn't cover. You don't have to stick to in-network healthcare providers, but each visit will have its terms, which your provider needs to agree on.
5. Medical Savings Account (MSA) Plans: A Medical Savings Account (MSA) is comparable to a Health Savings Account.
6. HMO-POS (Point-of-Sale): An HMO POS plan provides the same coverage as an HMO plan, but there is a significant distinction. Members of HMO POS plans may be able to receive care from providers not in their plan's network (after consulting with their PCP) and benefit from some or all of their services.
Medigap Plans:
Medigap plans (or "Medicare supplement insurance") help cover some of your copays and deductibles with Original Medicare. After Medicare pays its share of your medical expenses, the Medigap plan covers its portion.
Most Popular Types of Medigap Plans:
1. Medigap Plan F: Plan F is the most comprehensive one. It covers 100% of the costs associated with Medicare-approved medical services, and you don't have to pay copayments or deductibles. If you obtained Medicare insurance (A or B) before January 1, 2020, you might be able to take advantage of this plan.
2. Medigap Plan G: Medigap Plan G is especially suitable for new enrollees, being a popular alternative to Plan F. All of what's covered by Plan F is included in Plan G, except for the Part B annual deductible. The latter was $233 in 2022 and decreased to $226 in 2023.
3. Medigap Plan N: Medigap N plan generally costs less than plans F and G. Similar to Plan G, you must pay the Part B deductible. You also have a $20 copay when you see a doctor and a $50 copay when you go to the Emergency Room. Unlike Plans F and G, Plan N does not cover excess doctor fees.
Prescription Drug Plans (Part D):
Medicare Prescription Drug Plans (PDPs) contract with Medicare to provide prescription drug coverage to those enrolled in Medicare. PDPs cover branded and generic drugs; some can even extend the range to vision and hearing care.
Enrollment Periods & Deadlines
You can begin enrolling in Original Medicare (Parts A & B) up to three months before the month you reach age 65. Typically your coverage starts on the first day of your birthday month, as long as your birthday doesn't fall on the 1st.
If your birthday falls on the first of the month, then your coverage starts a month early.
Once you're on Medicare, you'll notice an AEP (Annual Enrollment Period or Annual Election Period). The AEP is from October 15 through December 7 each year.
During your Medigap Open Enrollment Period, which begins the month of your 65th birthday and lasts six months, you are eligible to purchase any Medigap policy without undergoing medical underwriting.
Outside of Open Enrollment Period, you can enroll in a Medigap plan. However, insurance companies may consider your health when making decisions, affecting your ability to obtain coverage or the rates charged.
Special Enrollment Period: Here are some of the occasions when it is permissible to register outside your Annual Election Period:
Your employer's creditable health plan has ended.
Suppose you enrolled in a Medicare Advantage plan after leaving your Medigap plan for the first time. In that case, you have one year to switch back to original Medicare.
Suppose you have a Medicare Advantage plan and are leaving the geographical service area. In that case, you have a limited time to get a new Medicare Advantage Plan or enroll in a Medigap Plan with guaranteed issue (no medical questions).
How To Enroll In Medicare:
If you're looking for the right coverage, it pays to find the Medicare supplement plan that's perfect for you. Check with your local Medicare agent to understand what would fit your needs best.
Are you ready to sign up for Medicare? Use the Certified Medicare Agents Directory. to find a qualified agent or broker who can help!
Our Members, who are all licensed, will make the process of selecting your insurance plan as straightforward as possible.
---