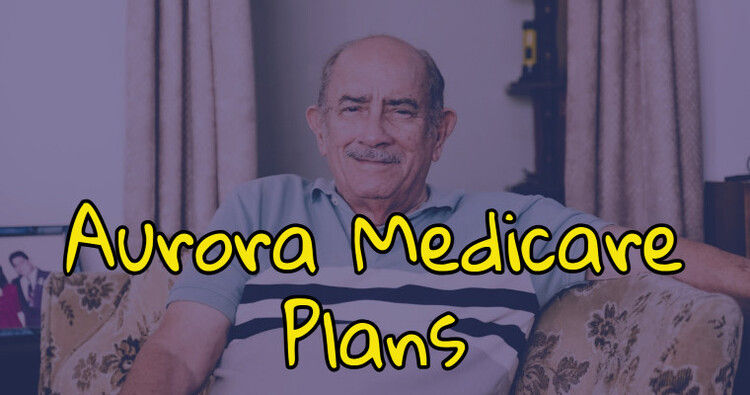 ---
Aurora Medicare Plans
Aurora, Colorado has rapidly emerged as one of the most desirable places to live in the United States. With its stunning natural beauty, thriving economy, and strong sense of community, it's easy to see why so many people call Aurora home. Nestled against the majestic Rocky Mountains, this city offers residents breathtaking views and endless outdoor recreation opportunities. Whether you enjoy hiking through picturesque trails or skiing on world-class slopes, Aurora has something for everyone.
Beyond its natural wonders, Aurora boasts a vibrant economy that provides ample job opportunities for residents. The city has numerous major corporations and industries, such as aerospace, healthcare, education, and technology. This diverse economic landscape ensures stability and growth in various sectors.
Medicare Part A in Aurora
Medicare Part A in Aurora, CO covers inpatient hospital stays, skilled nursing facility care, hospice care, and some home health services. However, beneficiaries are required to pay certain costs before their coverage kicks in.
The deductible for Medicare Part A is an annual cost that beneficiaries must meet before their benefits begin. In 2023, the deductible amount was $1600 per benefit period. This means that if a beneficiary requires hospitalization multiple times within a year, they will have to pay the deductible each time unless they meet specific criteria for rehospitalization coverage.
The deductible covers you in the hospital for 60 days, and beyond 60 days, you must pay a copay. The 2023 copays are below:
Days 61-90 $400 per day in 2023
Days 91-150 (using Lifetime Reserve Days) $800 per day in 2023
In addition to deductibles, Medicare Part A also has copayments or coinsurance requirements for extended stays in hospitals or skilled nursing facilities (SNF). Medicare covers SNF at 100% for the first 20 days, provided you have a qualifying hospital stay. Starting on the 21st day, you have a copay. The 2023 copay was $200 per day for days 21-100. Medicare doesn't cover SNF over 100 days.
Need to use your hospitalization benefit? No problem. Hospitals near Aurora, CO are crucial in providing quality healthcare services to residents and visitors alike. Located just outside Denver, Aurora has several top-notch medical facilities offering various specialties and advanced treatments. With their state-of-the-art technologies and highly skilled medical professionals, these hospitals strive to ensure the community's well-being.
One such prominent hospital in Aurora is the UCHealth University of Colorado Hospital. As an academic medical center affiliated with the University of Colorado School of Medicine, this facility offers comprehensive care across numerous medical disciplines. It has garnered national recognition for its excellence in various specialties, including cancer treatment, neurology, orthopedics, and cardiology. Patients can trust the expertise and innovation provided by this renowned hospital.
If you need SNF care in Aurora, you have a wide range of facilities to choose from. From the Medicare.gov website, the following had ratings of 5 stars as of 7/15/23:




Part B in Aurora, CO
Medicare Part B is the portion of the program that covers outpatient services, such as doctor visits, lab tests, and preventive screenings. Part B requires a monthly premium payment, unlike Part A, which is generally premium-free for most beneficiaries. However, in addition to the premium, there are also deductibles and copays that must be considered.
In 2023 most people paid $164.90 per month, but some paid more or less based on their income.
The Part B deductible is an annual amount that beneficiaries must pay out-of-pocket before Medicare starts covering their medical expenses. In 2023, the deductible for Part B is $226. This means that if you have a doctor's visit or other covered service that costs less than $226, you will have to pay the total cost yourself.
If you need to use your Part B benefits, you'll need to find a provider first. You can start by looking for Physician's Groups in Aurora, although if you have original Medicare, you can use a provider anywhere in the USA.
One such group is SCL Health Medical Group - Copperleaf. This esteemed group of medical professionals is dedicated to providing exceptional patient care and serving the community with compassion and expertise. With a team of highly skilled providers, state-of-the-art facilities, and a commitment to innovation, SCL Health Medical Group - Copperleaf has become a trusted name in healthcare.
One of the key factors that sets SCL Health Medical Group - Copperleaf apart is their focus on patient-centered care. The group's primary goal is to prioritize the needs and well-being of each individual they serve. Every aspect of patient care is tailored to meet their unique requirements, from routine check-ups to specialized treatments.
Another notable addition to the list of reputable medical practices in the area is Alpine Family Practice. With a strong focus on comprehensive and compassionate care, this practice has earned a stellar reputation for delivering high-quality healthcare services to patients of all ages.
You can also check out Aurora Family Practice Group, where patients can expect personalized attention and a wide range of services to meet their healthcare needs. Their team is committed to helping patients achieve optimal health outcomes, from preventive care to chronic disease management. The practice offers routine check-ups, vaccinations, screenings, and specialized treatments for various conditions.
In addition to primary care services, Aurora Family Practice Group also has a network of specialists who collaborate closely with primary care physicians. This integrated approach ensures patients receive seamless care coordination and access to specialized expertise when needed.
Part D plans in Aurora, CO
The Part D donut hole, also known as the coverage gap, is a term used in the Medicare prescription drug program. It is a temporary limit on what Medicare Prescription Drug Plans will pay for covered medications. The concept of the donut hole was introduced to help control costs and encourage beneficiaries to make more cost-effective choices when it comes to their prescription drugs.
Here's how the Part D donut hole works: each year, there is a predetermined amount (initial coverage limit) that both the beneficiary and their plan must spend towards covered drugs before they reach the coverage gap. This amount can vary yearly and is set by Medicare guidelines. Once this initial coverage limit is reached, the beneficiary enters the donut hole phase, where they are responsible for a higher percentage of their medication costs.
In 2023 the initial coverage limit was $4660. Once you reached that limit, your copays changed to 25% of the cost of the drug. You continued to pay this until you reached the catastrophic limit ($7400 in 2023) when your copays changed again to the greater of:
5% of the cost of the drug
$4.15 for generic medications
$10.35 for medications deemed non-generic
Medicare Advantage in Aurora, CO
Medicare Advantage plans have gained immense popularity recently as an alternative to traditional Medicare coverage. These plans, also known as Part C, are offered by private insurance companies approved by Medicare. Understanding how these plans work is crucial for individuals looking for comprehensive healthcare coverage that goes beyond what Original Medicare provides.
When enrolling in a Medicare Advantage plan, beneficiaries still pay their monthly Part B premium but receive their benefits through the private insurer rather than directly from the government. These plans typically offer additional benefits such as prescription drug coverage, vision care, dental services, and gym memberships. Moreover, some Advantage plans may have lower out-of-pocket costs than Original Medicare or provide extra services like telehealth visits or care coordination programs. Many people can benefit from an MA plan, but remember that these plans use pre-authorization to save on costs, something that original Medicare generally doesn't do.
Medicare Supplement Plans in Aurora, CO
When choosing the best Medigap plan in Aurora, CO, Medicare beneficiaries have a wide range of options to consider. Medicare Supplement Plans A-N provide additional coverage to fill the gaps left by Original Medicare. Each plan offers different benefits and levels of coverage, allowing individuals to choose a plan that suits their specific healthcare needs.
One of the most popular Medigap plans was Plan F, which covers all out-of-pocket costs associated with Medicare Part A and B. This includes deductibles, copayments, and coinsurance fees. However, starting in 2020, Plan F is unavailable for new enrollees. Many people are turning to Plans G or N as an alternative.
Plan G offers similar coverage to Plan F but does not cover the Part B deductible. It is often considered a cost-effective option for those who do not mind paying the deductible out of pocket. In 2023 the deductible was only $226 for the year.
On the other hand, Plan N has lower premiums but requires beneficiaries to pay a small copayment for doctor and emergency room visits. It also does not cover excess doctor fees, of which there is no maximum or cap.
Ultimately, the best Medigap plan in Aurora depends on individual needs and preferences. To make an informed choice, we recommend you work with one of our member Medicare Brokers.
Working with a Medicare Agent in Aurora, CO
When navigating the complex world of Medicare in Aurora, CO, working with a knowledgeable and experienced Medicare agent can be incredibly beneficial. These agents specialize in helping individuals understand their options and make informed decisions when selecting a Medicare plan that best fits their needs. Whether you are new to Medicare or have been enrolled for years, a Medicare agent can provide valuable guidance throughout the process.
One of the key advantages of working with a Medicare agent in Aurora, CO is their expertise in understanding the specific plans available in the area. They are well-versed in the various Medicare Advantage, Medigap, and prescription drug plans offered by different insurance companies. This knowledge allows them to provide personalized recommendations based on your unique circumstances and preferences.
Additionally, a Medicare agent can assist you with comparing different plans and helping you find one that aligns with your budget while still offering comprehensive coverage. They can also explain any changes or updates to existing programs each year during the open enrollment period. By partnering with a trusted Medicare agent in Aurora, CO, individuals can ensure they are making well-informed decisions about their healthcare coverage for years to come. Contact one of our member Medicare Agents today!
---