---
Medicare in Atlanta GA
Are you or a loved one looking for a Medicare plan in Atlanta, GA? Understanding your healthcare needs and options can be challenging. Making the right choice for coverage is essential to ensure you have quality and affordable care.
For many seniors living in the greater Atlanta, Georgia area, Medicare is an essential health insurance program that provides coverage for health care costs. Knowing how to navigate the Medicare system can be daunting, leaving many seniors overwhelmed and confused. But understanding the basics of Medicare can give you the confidence and knowledge to make informed decisions regarding selecting and purchasing insurance plans.
What is Medicare?
In brief, Medicare Insurance is a federal health insurance program for people age 65 and older, specifically younger individuals with disabilities. To be eligible for Medicare in Atlanta, you must be a U.S. citizen or permanent resident at least 65 years old or have received Social Security disability benefits for at least 24 months.
How to get Medicare in Atlanta?
Enrolling in Medicare is a simple process that takes just minutes. The easiest way to register is by going online to the Social Security Administration website. There, you will find an online application form requiring basic information like address and income level. Alternatively, you can call 1-800-772-1213 with any questions about enrollment or benefits. Those who prefer paper applications also have access to forms at local Social Security office locations throughout Atlanta, which are available upon request.
Who is eligible for Medicare in Georgia?
To qualify for Medicare in Georgia, beneficiaries must be age 65 or older or those under age 65 who meet specific disability criteria; citizens of the United States; permanent legal residents for at least five consecutive years before applying; and registered with Social Security or Railroad Retirement Board upon beginning their application process. Additionally, residents may only enroll during specific times throughout the year, such as during Annual Election Periods (AEP) from October 15 through December 7 each year; when moving outside of their service area, when making changes due to loss of employer-sponsored coverage; if they qualify based on exceptional circumstances; if they are entitled to both Medicaid/QMB Program and Medicare, etc.)
Once you are eligible, you can enroll in one of the four parts.
Four Parts of Medicare:
Medicare offers four types of coverage (Parts A, B, C, and D) throughout Georgia, which helps cover different aspects of your healthcare needs.
Part A (hospital insurance): This coverage includes the use of hospital services when formally admitted as an inpatient, skilled nursing (which is only applicable after a three-day formal admission to the hospital), and care from hospice.
Part B (medical insurance): Outpatient services such as particular care while an individual is hospitalized, out-of-hospital charges, the majority of service provider meetings, even when based in a hospital, and most prescription drugs administered by a specialist are all enveloped by the coverage.
Part C (Medicare Advantage plans): After enrolling in Parts A and B, Medicare beneficiaries may choose Managed Medicare or Medicare Advantage as an alternative. It includes health plans with at least the same service coverage as A and B (with most often more benefits) as well as Part D, plus an annual cap on out-of-pocket costs, which Parts A and B do not have.
Part D (prescription drug coverage): Covers mostly self-administered prescription drugs.
Medigap Plans:
A Medigap plan is a supplemental health insurance policy that pays for some health care costs that Original Medicare, such as coinsurance, deductibles, and overseas emergency medical care, do not cover. The policy also covers certain medical care services or supplies that your original Medicare might not include—for example, eye and hearing tests.
These policies do not replace your current Medicare Advantage plan; they only work with original Medicare. Several types of Medigap plans are available to provide different levels of coverage. Some of the most popular include Plan A, which covers basic benefits; Plan F or G, which cover additional benefits; and Plan N, which provides more comprehensive coverage than Plan A, with additional out-of-pocket costs.
Medigap plans are offered through private companies but are required by law to conform to specific guidelines set forth by the Centers for Medicare & Medicaid Services (CMS). These guidelines ensure that all Medigap plans offer the same level of coverage regardless of who it is purchased from.
Medigap policies differ in terms of coverage amounts. Generally speaking, all plans cover 100% of coinsurance for many services, including inpatient hospitalization, long-term care facility stays, and hospice care.
Who Can Buy a Medigap Plan?
To purchase a Medigap policy, you must first be enrolled in both Medicare Parts A and B; this provides basic healthcare coverage before enrolling in a supplemental plan like Medigap.
In addition, most states allow anyone aged 65 or older looking to purchase a policy to do so within six months when they obtained Part B, with no pre-existing conditions applied. Typically individuals CAN be denied a policy due to age or current medical conditions unless they are applying during the initial "open enrollment period (within six months of enrolling in Part B) or if they are in a "guaranteed issue" situation. However, premiums may vary based on personal factors such as lifestyle choices or living location.
When Should You get a Medigap Plan?
You should consider getting a Medigap plan if you need extra coverage for inpatient and outpatient services and prescription drugs. Also, if your healthcare costs increase over time due to age or chronic conditions, having extra coverage from a Medigap plan can help you with those additional expenses.
It is beneficial for individuals over 65 years old (or those nearing their 65th birthday) preparing for retirement who are already enrolled under Original Medicare Parts A & B to consider purchasing a Supplemental health insurance plan like a Medigap policy before joining the program. This way, they can shop between different companies offering plans until they find one that fits their budget and needs best without worrying about restrictions due to pre-existing conditions or risks attributed to age-related concerns.
How much does Medicare cost in Georgia?
The premiums for Part B will likely depend on factors such as income level or other considerations such as age and location; however, most beneficiaries in metro Atlanta pay standard monthly premiums according to applicable federal guidelines established by CMS each year.
Your premiums will vary if you are applying for a Medigap or Medicare Advantage Plan. Additionally, out-of-pocket costs, such as deductibles, differ based on individual plans selected by beneficiaries, such as HMOs or PPOs, so it is generally wise to consider shopping around if these issues are important to you and your family's budgeting preferences.
What assistance can a Medicare agent provide when selecting a Medicare plan?
Medicare agents are critical in helping individuals to become educated, understand, and make choices concerning their healthcare coverage. Agents play an essential role by helping Medicare enrollees set up their plans and coverage options, understand what is covered, provide timely advice, and answer questions. Knowing how to find the right agent for yourself or your loved ones can help ensure that you're making the best decisions about your healthcare coverage.
Two types of Medicare Insurance agents:
1. Captive Agent: A Captive Agent works solely with one insurance company and only offers plans from that particular provider.
2. Independent Broker: On the other hand, an Independent Broker has access to a range of different policies from various insurers, allowing them to provide a comprehensive portfolio of different plans for customers.
Tips on How to find a reliable Medicare agent:
Do Your Research:
Before selecting a Medicare agent, research different providers to make an informed decision. Ask friends or family members who have already enrolled in a Medicare plan for recommendations, or look at online reviews from past clients. Choosing a reputable company that complies with state regulations for offering health insurance services is essential.
Understand the Agent's Services:
It is essential that you understand what services your chosen agent provides to ensure they meet your needs. Some standard services offered by most agents include assistance with understanding deductibles, copays, and coinsurance amounts; helping create personalized plans based on the individual's health care needs; explaining various plans from private insurance companies; determining coverage eligibility; filing claims; providing assistance with renewing or changing existing coverage plans at any point during the year; and educating prospective customers on available product offerings based on price points and quality of service levels they offer. Before agreeing, clarifying all these details with your selected provider is best.
Check Qualifications:
A qualified agent will be licensed by the state insurance department or agency in which they operate. You should check to ensure both the agency (if working in one) and the individual have active licenses in good standing when dealing with any broker or agent providing medical guidance since regulations governing insurance vary from state to state. To ensure you are receiving unbiased advice without potential conflicts of interest arising due to its association with one particular company, only work with independent agents who offer unbiased opinions devoid of endorsement of specific products over others – providing multiple quotes across broad spectrum product lines prior having an enrollee select one of them finally!
To gain the most from your relationship with a Medicare insurance agent, consider following these tips:
1. Be ready to ask questions when you meet with your agent. Writing out a list of questions beforehand will help you make the most of your time and get clear answers.
2. It is essential to be honest with your agent regarding your needs and budget. This information will help them provide the best advice possible while helping you find the right home.
3. Don't be afraid to ask for help. If you're unsure of something or need more clarification on a decision, reach out to them — they'll be happy to assist you.
4. Maintain communication. After you've mapped out your plan, stay in contact with your agent and keep them informed of any changes to your situation or needs. This way, they can tell you about new possibilities that work for you.
If you're looking for the right coverage, our members can help you start your search. If you need a reliable broker, visit https://certifiedmedicareagents.com/home. We'll help you find a professional representative to make your insurance decision as easy as possible.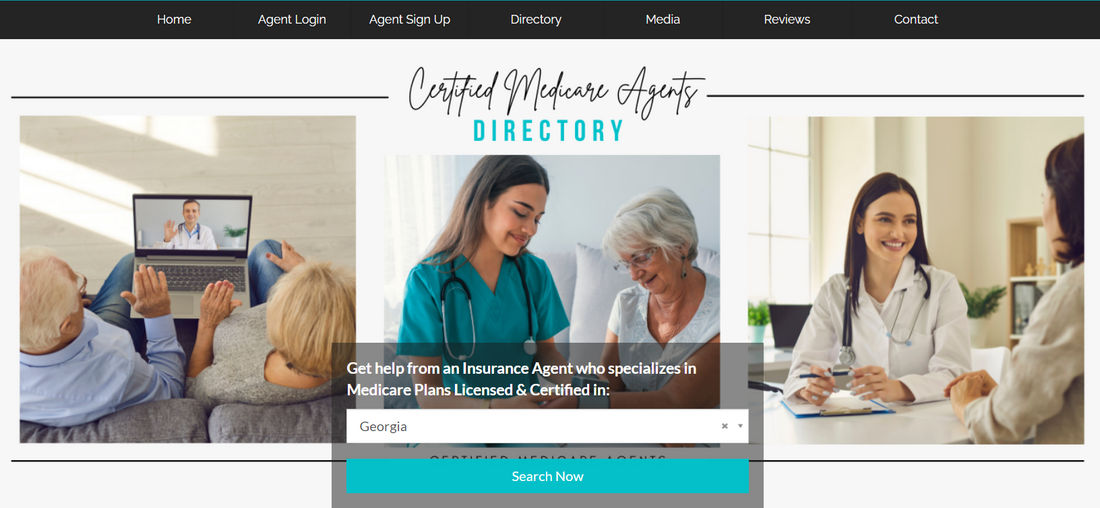 ---