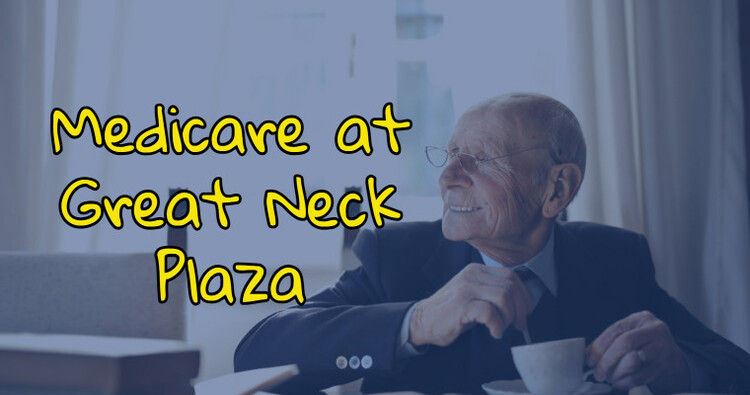 ---
Medicare at Great Neck Plaza
Retirement is a time of relaxation and enjoyment, and choosing the perfect place to settle down is crucial. Look no further than Great Neck Plaza, New York, for those seeking an idyllic retirement destination. Nestled on Long Island's North Shore, this peaceful village offers a myriad of amenities that make it an ideal place for retirees to live out their golden years.
One of the main reasons why Great Neck Plaza stands out as a fantastic retirement location is its vibrant community atmosphere. The village organizes various events throughout the year, ensuring that there is never a dull moment for its residents. From summer concerts in the park to farmer's markets and art festivals, there are plenty of opportunities for socializing and staying active.
Part A in Great Neck Plaza, NY
Part A covers hospitalization, home health, skilled nursing facilities (SNF), and hospice.
Medicare Part A s a crucial component of the healthcare coverage provided to eligible individuals in the United States. This segment focuses on various aspects of medical care, including hospitalization, home health services, skilled nursing facilities (SNF), and hospice care. Understanding the scope and benefits of Part A is essential for ensuring proper healthcare management and financial protection.
Hospitalization coverage under Part A includes expenses related to inpatient care, such as room charges, nursing services, meals, and necessary medications. It also covers critical procedures like surgeries and organ transplants. Home health services aim to aid patients who require medical assistance at home but do not necessarily need continuous hospitalization or confinement. These services may include skilled nursing care, physical therapy sessions, speech-language pathology treatment, or medical social worker visits.
Most people get Part A for free because they paid into it while working. But the services aren't free.
Part A has a deductible for hospitalization. In 2023 the deductible was $1600 and covered you for the first 60 days. If you needed to stay longer, you would have paid $400 daily for days 61 through 90. If you needed to stay even longer, you'd start using Lifetime Reserve Days at a 2023 rate of $800 daily. Once you use Lifetime Reserve Days, they are gone forever.
If you needed Skilled Nursing Care (for example, Highfield Gardens or Grace Plaza) and had a three-day hospital stay as an inpatient, Medicare paid the first 20 days. After that, your copay in 2023 was $200 per day for days 21-100. Medicare pays nothing after 100 days.
Hospitals near Great Neck Plaza, NY
One of the prominent healthcare institutions near Great Neck Plaza is Northwell Health - Long Island Jewish Medical Center. Located just a short drive away in New Hyde Park, this renowned hospital is one of the largest academic medical centers in the United States. With state-of-the-art facilities and a wide range of specialties, patients receive exceptional care from highly skilled physicians and nurses.
Another close hospital system is the North Shore University Hospital, part of the Northwell Health system. Situated in Manhasset, this hospital is highly regarded for its advanced medical technology and comprehensive services. Together with the Long Island Jewish Medical Center, these healthcare institutions provide a robust network of care options for residents in Great Neck Plaza and surrounding areas.
North Shore University Hospital boasts an impressive array of specialized departments, including cardiology, oncology, neurology, orthopedics, and many others.
Part B in Great Neck Plaza, NY
Medicare Part B premiums and deductibles play a crucial role in the healthcare coverage of millions of Americans. Part B covers medically necessary services like doctor's visits, outpatient care, and preventive services. Understanding the premiums and deductibles associated with this program is essential for beneficiaries to make informed decisions about their healthcare needs.
The standard premium for Medicare Part B in 2023 was $164.90 per month. However, this amount can vary based on an individual's income level. Higher-income beneficiaries might have to pay an Income-Related Monthly Adjustment Amount (IRMAA) in addition to their regular premium.
In addition to the monthly premium, Medicare Part B has an annual deductible that beneficiaries must meet before their coverage kicks in. In 2023 the deductible was $226. After you paid the deductible, Medicare paid 80%, and you paid 20% of approved costs.
Physicians' Groups near Great Neck Plaza, NY
One doctors' group is NYU Langone at Great Neck Medical. At NYU Langone at Great Neck Medical, patients can benefit from the expertise of highly skilled doctors who specialize in various fields of medicine. Whether you're seeking primary care, specialized treatment, or preventive services, this comprehensive healthcare organization has got you covered. They offer various medical specialties, including cardiology, dermatology, gastroenterology, neurology, orthopedics, and many more.
Another doctors' group in the area is Northwell Health Physician Partners at Great Neck. Northwell Health is a renowned healthcare system in New York, known for its exceptional medical care and cutting-edge treatments. Their physicians at the Great Neck location are committed to providing personalized care and addressing each patient's unique needs. Patients can find comprehensive healthcare under one roof with a wide range of specialties, including internal medicine, pediatrics, obstetrics and gynecology, urology, and ENT (ear, nose, and throat).
Part D in Great Neck Plaza, NY
One thing that most people have a difficult time understanding is the Part D donut hole. The Part D donut hole is a coverage gap in Medicare prescription drug plans. It is a term that describes the temporary limit on what the drug plan will cover for medications. Many individuals find this concept confusing, often leading to questions about how it works and what it means for their healthcare expenses.
Here's how it works. Medicare tracks how much you and your insurance company spend on drugs. Once it reaches a specific limit, called the Initial Coverage Limit (donut hole), your costs change to 25% of the drug. In 2023 the donut hole started at $4660. You'll pay 25% until you reach Catastrophic coverage, which was $7400 in 2023. Then your costs changed to the greater of:
5% of the cost of the medication
$4.15 for generics
$10.35 for name-brand medications


Medicare Advantage in Great Neck Plaza, NY
Residents looking for enhanced healthcare options can now consider Medicare Advantage plans a viable alternative. Medicare Advantage, also known as Medicare Part C, offers an all-in-one solution that combines the benefits of traditional Medicare with additional coverage options.
With a population that values quality healthcare services, Great Neck Plaza residents have access to an array of hospitals and medical facilities. By opting for a Medicare Advantage plan in this vibrant community, individuals can take advantage of a vast network of doctors and specialists who participate in these plans. Moreover, many Medicare Advantage plans offer additional benefits such as prescription drug coverage, dental care, vision care, and even fitness programs – aspects that are not typically covered under original Medicare. These additional benefits can significantly enhance the overall healthcare experience for Great Neck Plaza residents. For instance, having prescription drug coverage in their Medicare Advantage plan ensures that individuals can access necessary medications without incurring hefty out-of-pocket expenses.
Dental and vision care are often overlooked aspects of healthcare but are crucial in maintaining overall well-being. Regular dental care prevents oral diseases and supports good oral health. Medicare Advantage plans that include dental coverage can help Great Neck Plaza residents receive routine check-ups, cleanings, and necessary treatments such as fillings or extractions. This ensures that individuals can take care of their teeth and gums, reducing the risk of more serious dental issues in the future.
Similarly, vision care is crucial for maintaining healthy eyesight. Regular eye exams can help detect potential vision problems or conditions early on, allowing for timely treatment and prevention of further deterioration. Medicare Advantage plans that offer vision coverage enable Great Neck Plaza residents to access comprehensive eye exams, prescription eyeglasses or contact lenses, and even surgeries like cataract removal if necessary. Individuals can maintain their visual acuity and overall eye health by ensuring regular vision care.
Although you can get these benefits by enrolling in a Medicare Advantage Plan, be sure and understand how the plan works. These plans are usually more restrictive than the original Medicare.
Medicare Supplement insurance in Great Neck Plaza, NY
Private companies offer Medicare Supplement insurance plans, or Medigap policies, and can help cover costs such as deductibles, copayments, and coinsurance that aren't fully covered by original Medicare. By purchasing a Medigap policy in Great Neck Plaza, NY, seniors can have peace of mind knowing they won't face financial hardships due to medical bills. These policies typically offer a range of standardized options with varying levels of coverage to suit individual needs and budgets.
The Standardized Plans are Plans A-N, and each offers unique benefits. The most popular plan in 2023 was Plan G. Plan G covers all approved medical expenses except the Part B deductible. In 2023, the Part B deductible was $226. Once you paid that, your costs were covered at 100%. Many seniors in Great Neck Plaza, NY, found this plan a cost-effective option providing comprehensive coverage.
Another popular Plan was Plan N. With Plan N, you'll pay the Part B deductible, a copay of $20 for most doctor visits, and a $50 copay for Emergency Room Services. You'll also pay 100% of the Excess Doctor Charges, if any, and there is no cap on those charges.
Working with a Medicare Agent in Great Neck Plaza, NY
If you are a resident of Great Neck Plaza, NY, and need Medicare coverage, working with a Medicare agent can make the process much easier and more efficient. Medicare agents are highly knowledgeable professionals who specialize in helping individuals navigate the complex world of Medicare. They have extensive experience and expertise in understanding the various plans, options, and requirements associated with Medicare.
One of the main benefits of working with a Medicare agent is that they can save you time and effort. They will take the time to understand your specific needs and help you find the most suitable plan for your situation. They will explain all the different parts of Medicare, such as Part A (hospital insurance), Part B (medical insurance), Part C (Medicare Advantage plans), and Part D (prescription drug coverage). Additionally, they will guide you through any enrollment periods or deadlines that may apply. Plus, they'll keep in touch with you so that year after year, you'll know you are on the right plan.
---