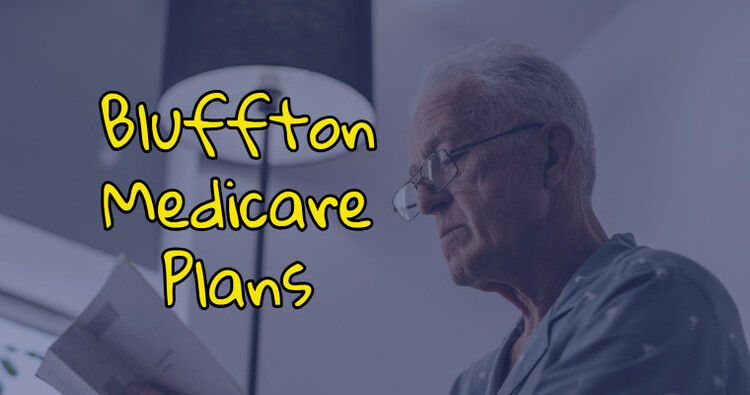 ---
Bluffton Medicare Plans
Bluffton, South Carolina, is a charming coastal town known for its pristine beaches and picturesque landscapes.
Nestled amongst the breathtaking beauty of Bluffton, South Carolina, lies a network of healthcare providers dedicated to serving the community. The town is also growing! In 2021 it had a population of about 32,000, but many builders have been building in the area. For example, Pulte has been building more homes in Sun City.
Sun City, a sprawling retirement community, stretches across two counties in South Carolina: Jasper and Beaufort. With its tranquil setting and abundance of amenities, this exclusive residential area has become a haven for retirees seeking an active and fulfilling lifestyle. Pulte Homes, the renowned builder with a reputation for quality construction, is now expanding its reach on the Jasper County side of Sun City.
Pulte's decision to continue building in this prime location speaks volumes about the demand for upscale retirement living in Sun City.
As more retirees flock to Sun City for its mild climate, beautiful scenery, and top-notch recreational facilities, Pulte aims to ensure these individuals have access to high-quality housing options.
Not too far away is Margaritaville, which is in Hardeeville. Margaritaville is known for its laid-back atmosphere and vibrant island vibes. As soon as you step foot in this paradise, you'll feel like you've been transported to a Caribbean beachfront resort. The palm trees sway gently in the breeze while the soft sounds of steel drums fill the air. Whether you're lounging by the pool or sipping on a margarita at one of their beachside bars, your worries will melt away as you immerse yourself in this tropical haven.
Medicare Part A in Bluffton, SC
Most people get Medicare Part A for free because they paid for it while working.
One of the key benefits of Medicare Part A is its coverage for inpatient hospital care. Whether it's an emergency situation or a planned procedure, seniors in Bluffton can receive necessary medical treatment without worrying about exorbitant costs.
For inpatient hospital care, you'll pay a deductible that covers you for the first 90 days. After that, you'll pay a daily copay. In 2023 those costs were:
Part A Hospitalization Deductible in 2023: $1600
Daily copay for days 61-90: $400
Lifetime Reserve daily copay for Days 91-150: $800
Medicare does not cover beyond 150 days, and you'll pay all costs
You'll find several hospitals in the area if you need to use your Part A services.
One such hospital is the Coastal Carolina Hospital, conveniently located in nearby Hardeeville. This state-of-the-art facility boasts a team of physicians and nurses dedicated to patient care. With advanced technology and comprehensive services, Coastal Carolina Hospital offers everything from emergency care and surgery to maternity services and rehabilitation.
Another hospital near Bluffton is Beaufort Memorial Hospital, situated just a short drive away in Beaufort, and doctor's offices just outside the Sun City gate.
If you're willing to drive 90 minutes, you can go to MUSC in Charleston. The Medical University of South Carolina (MUSC) is a renowned academic medical center offering exceptional healthcare services and cutting-edge research opportunities. With its state-of-the-art facilities and world-class faculty, MUSC has become an attractive destination for patients seeking specialized care and aspiring medical professionals looking to further their education.
At MUSC, patients can expect top-notch medical care across various specialties. The hospital boasts highly skilled physicians who are experts in their respective fields, ensuring every patient receives personalized treatment tailored to their unique needs. From advanced cancer treatments to groundbreaking surgical procedures, MUSC offers comprehensive healthcare services that rival some of the nation's best hospitals.
Part A also covers Skilled Nursing Facilities (SNF) such as NHC Bluffton, Life Care Center of Hilton Head, and Broad Creek. Medicare pays for the first 20 days after an inpatient stay in the hospital of at least three days. After 20 days, there is a copay. In 2023 the copay was $200 per day for days 21-100. After 100 days, Medicare pays nothing, and you are responsible for all costs.
Bluffton Part B
Medicare Part B is a crucial component of the federal healthcare program that provides coverage for outpatient services and medical supplies. It plays an essential role in ensuring beneficiaries have access to necessary healthcare services, including doctor visits, preventive screenings, and durable medical equipment.
One key aspect of Medicare Part B is its coverage of medically necessary services. This includes visits to doctors, specialists, and other healthcare providers deemed necessary by a primary care physician. Additionally, Part B covers preventive care such as flu shots, mammograms, and screenings for various conditions like diabetes or cancer. These preventative measures are vital in catching potential health issues early on when they are easier to treat – saving both lives and medical costs down the road.
Part B isn't free. In 2023 most people paid a premium of $164.90 per month. They also paid an annual deductible which was $226. After they paid the deductible, Medicare paid 80%, and they paid 20% of covered services.
If you're looking for doctors in Bluffton, I'm not gonna lie. It will likely take you several months before you get your first visit.
To start, you can try one of the following:
Hilton Head Regional Physicians Network

: With a team of experienced primary care physicians and specialists, this group offers various services, including preventive care, chronic disease management, minor surgical procedures, diagnostic testing, and vaccinations. Their patient-centered approach focuses on building long-term relationships with their patients while incorporating the latest medical technology advancements for accurate diagnoses and effective treatments.

Beaufort Memorial Primary Care

: is dedicated to delivering top-notch healthcare services tailored to every individual's unique needs. With a team of highly qualified and experienced primary care physicians, we offer comprehensive medical care for patients of all ages. From routine check-ups and preventive care to managing chronic conditions, our goal is to ensure optimal health and well-being for our patients.

Halo Primary Care

: Health for Optimal Well-being. In the realm of healthcare, finding a provider who genuinely cares about your well-being can often feel like searching for a needle in a haystack. However, Halo Primary Care is revolutionizing patient-centered care by emphasizing holistic health and personalized attention. With an unwavering commitment to their patients' overall well-being, Halo Primary Care is redefining what it means to receive comprehensive healthcare.




Bluffton Medicare Drug Plans
In 2023 there were numerous drug plans available in Bluffton. The lowest premium in 2023 was $5.70 per month, and the most expensive was $201.10. But you shouldn't be picking your plan based on the monthly premium. You should be basing the plan on the total annual expense, including your premium and out-of-pocket drug costs.
Part D Donut Hole is a coverage gap in Medicare prescription drug plans. Once a beneficiary reaches the initial coverage limit, they enter the donut hole phase, where they are responsible for a higher percentage of their medication costs. In 2023, beneficiaries entered the donut hole after their total drug costs reached $4,660.
Beneficiaries receive a discount on brand-name and generic drugs during the donut hole phase. The discount on brand-name drugs is covered by pharmaceutical manufacturers, while the government covers most of the discount on generic drugs. However, even with these discounts, beneficiaries are still required to pay 25% of the discounted cost out-of-pocket.
Several assistance programs are available for eligible individuals to help alleviate the burden of the donut hole expenses. These programs include Extra Help through Social Security, state pharmaceutical assistance programs (SPAPs), and patient assistance programs provided by drug manufacturers. Medicare beneficiaries must explore all available options to minimize out-of-pocket costs during this coverage gap.
Contact a member Medicare Agent on this site to learn more.
Medicare Advantage in Bluffton, SC
In Bluffton, SC, residents have access to various Medicare Advantage (MA) plans that offer additional benefits beyond what original Medicare provides. These plans, offered by private insurance companies approved by Medicare, can include coverage for prescription drugs, dental and vision care, and even fitness programs. With the rising healthcare costs, many Bluffton residents are turning to these Medicare Advantage plans to save money and receive comprehensive coverage.
One option for Bluffton residents is the Health Maintenance Organization (HMO) plan. This type of plan typically requires members to use doctors and hospitals within a specific network and may also require referrals from a primary care physician for specialist visits. HMOs often have lower monthly premiums than other Medicare Advantage plans in exchange for more limited provider choices. However, this was generally not the case in 2023 because several PPO options were at a zero monthly premium.
Preferred Provider Organization (PPO) plans allow members to see any doctor or specialist they choose without needing referrals, but typically at a higher cost than an HMO plan. PPO plans also provide coverage if members seek care from out-of-network providers, although at a higher out-of-pocket expense. Because it's so difficult to find doctors accepting new patients in Bluffton (in 2023), most, but not all, residents who enroll in an MAPD choose a PPO option.
When you enroll in an MA plan, you won't be able to use your original Medicare benefits. All of your benefits must go through the private insurance company, and you must follow their rules. One such rule is "preauthorization," which most services on original Medicare don't have. But for many, the extra benefits (and out-of-pocket maximum) they get with MA plans are worth the tradeoff.
Medicare Supplement insurance in Bluffton, SC
Medicare Supplement insurance, also known as Medigap, plays a crucial role in ensuring that seniors have access to comprehensive healthcare coverage in Bluffton, SC. As individuals age and transition into Medicare, it is essential to understand the gaps in coverage that may arise. While Original Medicare offers essential benefits like hospital stays and doctor visits, it has deductibles, copays, and coinsurance amounts. This is where Medicare Supplement insurance steps in, providing coverage for costs you'll incur with original Medicare.
Bluffton residents who opt for Medicare Supplement insurance can enjoy the peace of mind that comes with knowing their healthcare needs are adequately covered. With various plans available from different private insurance companies, individuals can select a policy that best fits their specific requirements and budget.
Working with a Medicare Agent in Bluffton, SC
Are you in Bluffton, SC, and unsure about navigating the complexities of Medicare on your own? Working with a Medicare agent can provide you with the expert guidance and support you need to make informed decisions about your healthcare coverage. A Medicare agent is a licensed professional specializing in helping individuals understand their options and enroll in Medicare plans that best fit their needs.
When working with a Medicare agent in Bluffton, SC, you can expect personalized attention and tailored recommendations based on your unique circumstances. Whether you're new to Medicare or looking to switch plans during the Annual Enrollment Period, an agent can help simplify the process for you. They will take the time to assess your healthcare needs, explain the different parts of Medicare (Part A, Part B, Part C, and Part D), and explore various plan options available in Bluffton. Additionally, they'll be there for you when you need to make changes or need help dealing with any issues that might arise. Contact one of our member agents today at https://CertifiedMedicareAgents.com.
---