Hi Members!
It's the end of week two, and we wanted to update you on the changes we've made to the site:
1. Created a custom picture for people who haven't updated their photo yet.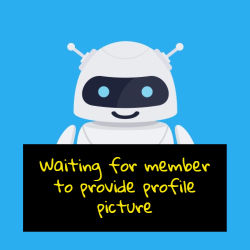 Even though it's cute, a consumer is not likely to select you as their agent if you don't have a quality picture. If you haven't already done so, please update your picture. This will increase the number of leads you get through this site.
2. Changed "Accepted Payments" to "Types of Plans I specialize in". Please update your profile to reflect this (or what you originally wrote might seem weird to the consumer).
3. For the review area, changed "enter your name or company name" to "enter your name". This is better for our consumers.
4. Added a badge for your website. If you add the badge to your website it will give you additional authority. When someone clicks on the badge, it takes them directly to your listing on the CMA site.
5. Added a banner and favicon to the site.
6. Submitted the site for review of a compliance officer.
We made some changes to the wording on the site (for those of you who sell MA and PDP). The site is still being modified to make it better and more useful to you. However, we are not, and will not, have our compliance officer review any user input.
This means that YOUR listings are not being reviewed for compliance. We are not your compliance officer, nor do we intend to become a compliance officer. If your listing isn't compliant, then you didn't compliantly obtain the lead. I urge you to have your listing reviewed by your upline to help ensure that your leads are compliant.
We'll continue to update the site to make it better for you as our members, and our Medicare beneficiaries, who are the consumers.
Have a Happy Independence Day!
---